Managed deltas are social-ecological systems that provide flood- and food security. However, land subsidence and sea level rise render deltas vulnerable to flooding, the impact of which is exacerbated by population growth and urbanization. These stresses affect institutional requirements for delta systems.
Polders can mitigate these threats by offering flood protection and increased food production. In Bangladesh, polders increased yields, but at the delta level, they affected rivers' drainage capacity and siltation. At the polder level, they caused land subsidence, and waterlogging.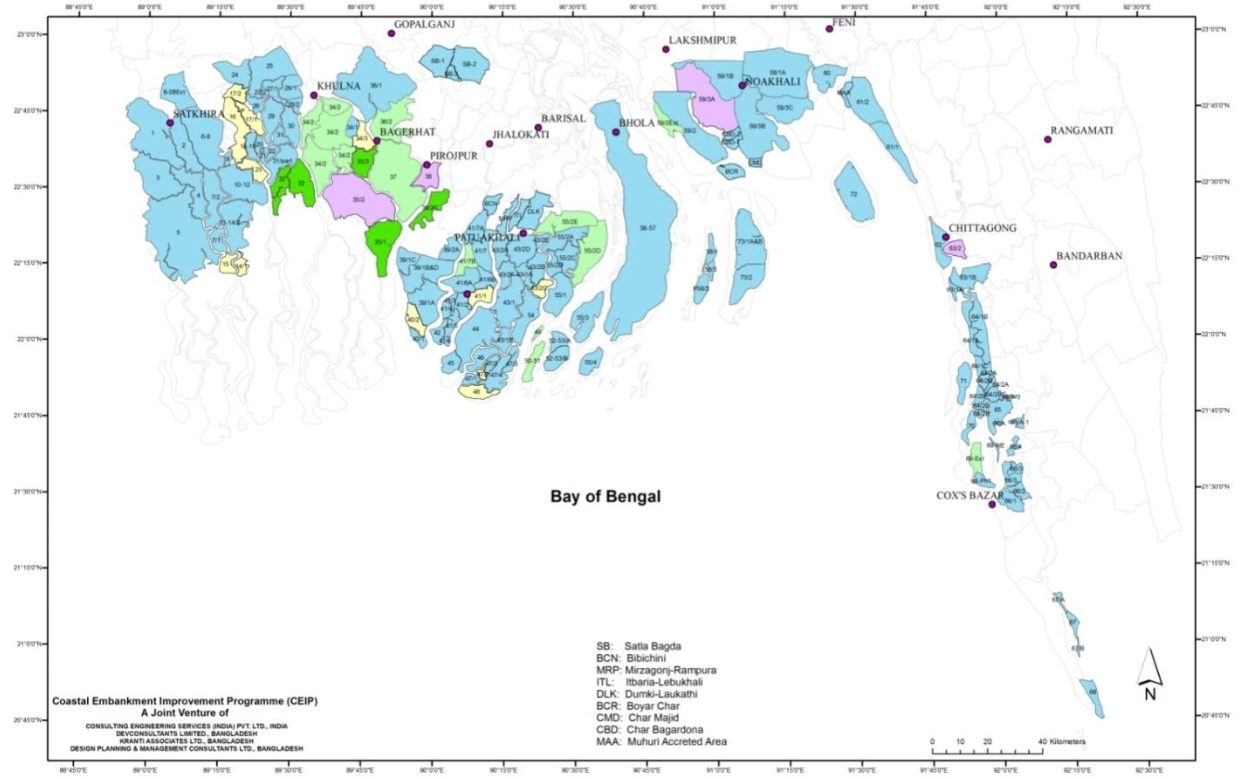 Source of Image: Report on the CEIP project, prepared by the Government of the People's Republic of Bangladesh; downloaded from the website of World Bank
In response, local people themselves breached dikes in various polders, to re-allow tidal flows. This eroded silt from the tidal channels enabling drainage of waterlogged areas, and re-allowed sedimentation inside polders, raising soil surfaces and fertility.
Rather than being an obstacle, such community-led efforts provide a high potential for a Building with Nature approach, which works with rather than against the forces of nature. This project builds on this notion and seeks to explore the potential of Living Polders that accrete along with rising water levels.
The project offers comprehension of integrated, coevolving physical and institutional processes across delta- and polder scales. Subsequently, it provides pathways to optimization through a Decision Support System for dynamic polder management and associated business cases. Project outcomes are evaluated for application elsewhere, thus offering business opportunities for the Dutch water sector.